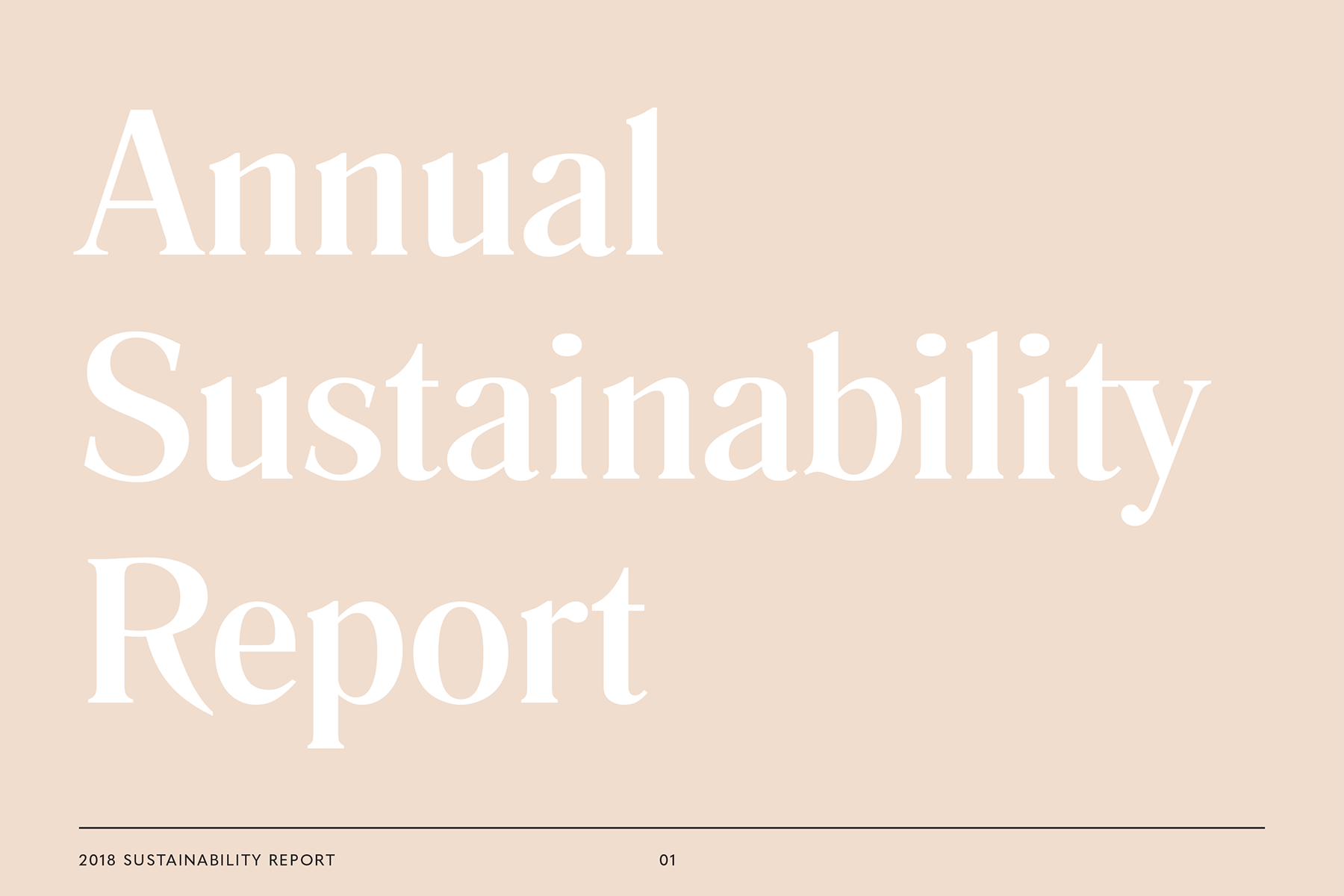 Boyish Jeans is a collection of sustainable women's denim founded in 2018 by California native, Jordan Nodarse. Designed in Los Angeles, each collection is centered on vintage silhouettes with a modern update, all available at an attainable price point. Inspired by the stylish women who often describe their personal style as "Boyish," the brand utilizes men's fabrics and fits tailored for a woman's body when creating all collections.
We hope to do our part in reducing waste in the second most polluting industry in the world–fashion. Aiming to set the standard for production practices and encourage others to join in the movement, we want to be a brand that feels good to buy and even better to wear.
Our mission is to make good jeans while leaving as little impact on the earth as possible. We are committed to using ethical and sustainable practices in the development and manufacturing of all our products. Our jeans are produced with sustainable fibers and washes through an environmentally-friendly and cruelty-free process.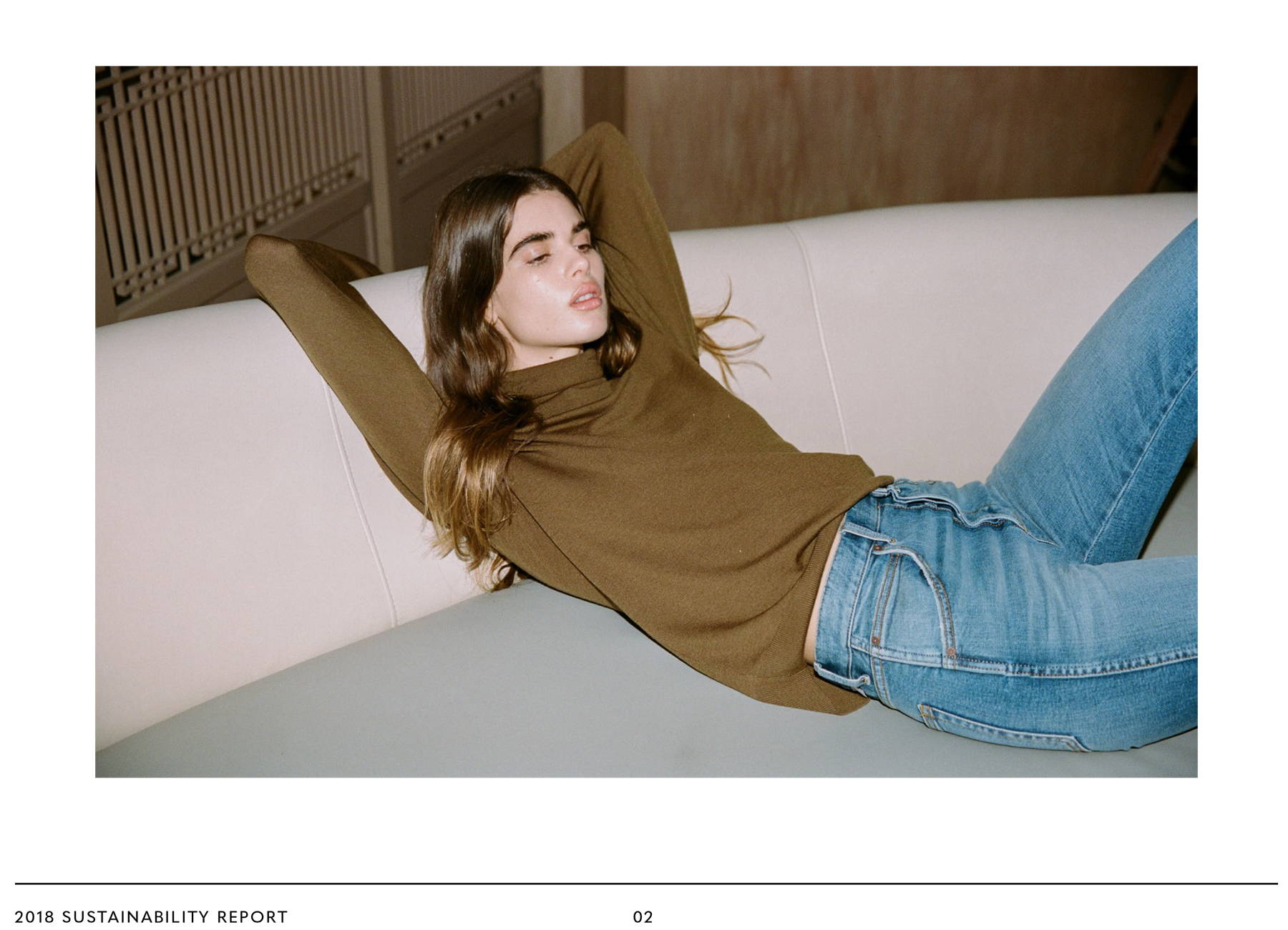 Sustainability is kind of our thing if you haven't already noticed. But we think it's important that we share what we're doing because it's about progress, not perfection. Here's an overview of what we achieved in 2018:
Better Cotton: In 2018 we sourced cotton for our denim from farms that are members of the Better Cotton Initiative (BCI). We started with BCI when we launched because we think it's important to support the future of cotton. We wanted to purchase cotton that we thought was better for the farmers and the environment it grows in, however, recently we discovered that BCI doesn't actually regulate their cotton processes including factory conditions for their workers, child labor, GMO cotton, and more. They run as an NGO out of Switzerland with no accountability on their mass market approach or impact. Read more about it on their website for BCI.
Recycled Cotton: Using recycled cotton is one of the easiest things we do to be sustainable. It requires ZERO new land, new water, or pesticides to produce. And by using it we are preventing it from being waste and ending up in landfills.
We don't think our jeans have to be thirsty to look good—that's why we only work with suppliers that share our vision of sustainability and invest in water saving technologies. On average, Boyish jeans use 1/3 the amount of water of regular denim. Here are some of the ways we do that:
Reduced Indigo: We used reduced indigo from Dystar to dye all of our denim—that means that we use about 70% less sodium hydro sulfates than conventional dying.
Recycling Water: Our laundry and dyeing facility recycles 40% of its total water usage.
The other 60% is treated and tested by the Zero Discharge of Hazardous Chemicals (ZDHC), making sure that our wastewater is free of hazardous chemicals and clean for the environment.
Special Enzymes: We use cold-water enzymes to limit the amount of hot water used for our laundry. But when we do need to heat up water, we use palm kernels from the palm industry instead of relying on fossil fuels. This helps reduce our CO2 emissions by approximately 36%! Pretty cool, huh?
Tonello Machines: Our factory uses Tonello's unique All-in-One system that utilizes vapor water spray instead of filling the machine with water. We mix Bluesign approved enzymes with the vapor spray to create that vintage look without all the nasty stuff like stones and chemicals. Oh, and these machines also use 80% less water and energy—now that's some-thing to celebrate!
One of the biggest aspects of sustainability is the way companies treat their employees. We work with factories that have fair, safe, and healthy working conditions. We ensure that suppliers meet our standards for social responsibility as well as using non-toxic and better materials by auditing our factories with third party auditing companies. We use Intertek to conduct Workplace Conditions Assessments (WCA) for all of our factories.In 2018, we made all of our clothes at our partner factory in Thailand—which scored a 96% on its WCA audit. So you can feel good about who and where your clothes are made.


We want to be able to measure the impact our jeans have on Mama Earth—that's why we've outlined the carbon network of our jeans in 2018. Here is an overview of our jeans' lifecycle and the CO2 emissions generated as they travel through to each process.
More than 15 million tons of textile waste are generated each year in the US. We don't think that's right, so we recycle all of our cutting scraps. In 2018, we recycled over 2,000 pounds of cutting waste. 2/3rds of it gets recycled into new fabric and the rest is recycled into shoddy for insulation.

We think it's important for companies to use their profits for good. That's why we partner with 1% for the planet, a non-profit organization that connects businesses and individuals passionate about making a difference. This means we give at least 1% of our annual revenue to organizations that share our core values of sustainability and equality.

In 2018, we donated to Solar Sister to help further their mission of providing women with economic opportunity, training and supporting them to bring clean energy to underserved communities in Africa. Our donation was able to help one woman entrepreneur in Nigeria launch a clean energy business, averaging a 20% increase in household income and creating a lasting impact on their community.

Combat Climate Change: We want to fight climate change—one tree at a time. That's why we will partner up with One Tree Planted to plant a tree for every pair of jeans we sell. We also want to make sure we clean up any mess we make on the planet by purchasing carbon offsets to help us stay neutral.

Collaborate: We recognize that sustainability is a team effort and want to make sure we are collaborating and sharing ideas with other brands to drive positive change. That's why we will become members of Textile Exchange in 2019.
Circular Economy: We want to make sure we are thinking about circularity in every step of the value chain, especially design. We plan to blend a larger percentage of TENCEL™ Lyocell into our fabrics and incorporate organic cotton into the fabrications to increase the potential for circularity.
Switch to Organic Cotton: We will be switching over all of our cotton to organic cotton that is OCS certified from farms in Izmir Turkey that our founder has personally visited and vetted. Organic cotton is the only true sustainable cotton, but it has to be certified which is why we require transaction certificates to prove organic cotton was purchased for our fabrics every time we order fabric from our mills. In 2020 we are working on a program called Farm to Brand where we will work with organic cotton farmers, improving their water stewardship by helping them purchase and install drip irrigation to reduce water usage since organic cotton can sometimes have a higher water usage than traditional cotton depending on how they irrigate.

To view all audit reports and supplier factory certifications, please see here.